CIS Label vision system
When you print label using barcode printer, appearance defects and database mismatch caused by wrinkle of ribbon, print head broken, and foreign matter on label, software defeat, network issue, may result in supply chain trouble and downstream complaints

CIS108 detection system can effectively prevent label printing errors, improve "identification security", and provide necessary data security for all production process before delivery.

CIS108 detection system can read multiple barcodes and check data at the same time, as well as OCR, OCV, templete compare...

More information: http://www.megawin.cn/pr.d.gci.3.id.14.html

More information:
http://www.megawin.cn/Pr_d_gci_3_id_1.html
RFID label detection and verification
RFID All in one Print
~RFID Write-RFID写入
~Print-条码打印机打印
~CIS vision-CIS线扫描读取内容比对
~RFID Read-读取RFID EPC内容进行校验
~TIJ Mark-读取校验失败标签进行打标

RFID label detection and verification
RFID All in one Print
~RFID Write-RFID写入
~Print-条码打印机打印
~CIS vision-CIS线扫描读取内容比对
~RFID Read-读取RFID EPC内容进行校验
~TIJ Mark-读取校验失败标签进行打标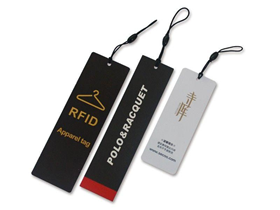 UDI label All in one print
标签打印检测一体机
CIS线扫描视觉将性能、创新和可管理性完美结合为供应链提供~标识安全
适用4inch以内条形码打印机打印的不干胶标签,
参照国标4-0进行分级审查验证
适用GS1-128、Data Matrix码制
条码识读与等级审查、数据库比对信息存贮。
AFS Image anti-counterfeiting
Anti counterfeit label application technology of barcode printer + cis108plus image acquisition system

Texture anti-counterfeiting, 2D barcode sawtooth anti-counterfeiting features

General label, textured backing paper, metal wire drawing

Data interface integrated with product traceability system and digital promotion system, one code for all application.

More information:
http://www.megawin.cn/Pr_d_gci_6_id_17.html

Labeling technology
Can paste on the top and side of the packing box, and can be combined flexibly with material distribution, detection and rejection according to different application requirements,. It can be work togather with synchronous printing system to print and paste variable data and barcode in real time.
Suitable for food, medicine, daily chemical, electronic, hardware industries. Multi-functional adjustment of the labeling head, can cooperate with various assembly line operations.
More information:
UV inkjet system
Industrial digital printing inkjet technology, variable data editing management and printing process control software technology

Variable data printing proposal for one product one code.

Printed content: Chinese, number, letter, logo, one-dimensional code, two-dimensional code

Applicable materials: carton paper, plastic material, PVC, metal material packaging, aluminum foil, bottle cap / polypropylene polyethylene and other materials

We can provide customized variable data printing, visual technology, automation system application, anti-counterfeiting and channeling managment software system

Product traceability
The product tracking system, using automatic identification technology, to read the product transfer data of each product in each process of production and logistics by giving each product a unique identification code, and then get the transfer direction list of all products of the enterprise. Further more, we can use product transfer data to achieve sales channel control, product quality tracking, sales refinement analysis and other functions. Product tracking system is a combination of IT technology, network technology, map positioning technology, automatic identification and recognition technology. It is also a powerful support to the existing management information system data collection
.
You can leave a message to us through http://www.megawin.cn/Ct_index_gci_10.html and we will communicate with you in time.

Or send an email to info@megawin.cn and leave the contact information. Our project manager will communicate with you in time.